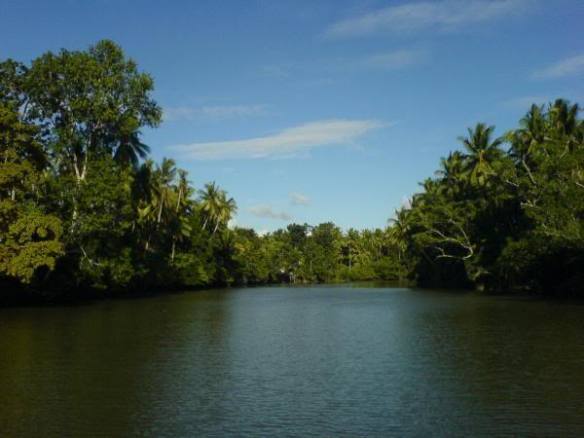 (Source)
Inabanga River of the town of Inabanga was once infested with crocodiles. Every year, since time beyond recall, a human life was lost through attack by a crocodile. The people being superstitious in nature believed that the yearly loss of life was a rental (abang) for the use of the river. Hence the name Inabangan River (Rented River). The Spaniards, however, met difficulty in pronouncing Inabangan, consequently called the place Inabanga. And so it has been to this day.
The town of Inabanga is blessed with natural attractions with rolling terrain, hills and mountains, Inabanga River, the largest river of Bohol, Ilihan Falls and the Macavan Cave. Other attractive sights are the centuries old Inabanga Church which is dedicated to Saint Paul and whose feast day falls on June 30. Getting its share of visitors is the Inabanga Nature Park and Fishing Village. (Source)
Ilihan Falls
Barangay Ilihan?
Macaban Cave
The cave is found at Inabanga River with its entrance seen just above the water level. Local residents often call the cave "Macaban City Cave". Superstitions folks believe that the cave is the abode of supernatural beings or engkantos.
North Bohol faultline
The 2013 Bohol earthquake occurred on October 15 at 8:12am (PST) in Bohol, Central Visayas, Philippines. The magnitude of the earthquake was recorded at Mw 7.2, with epicenter 6 kilometres S 24° W of Sagbayan, and its depth of focus was 12 kilometres. PHIVOLCS reported that the North Bohol Fault (NBF), which generated the Mw 7.2 earthquake, is a northeast-southwest trending reverse fault along the western sector of Bohol island. Surface ruptures ranging from 0.10 metres to as high as 5 metres in vertical displacements were exposed in Barangay Anonang in Inabanga, Bohol.
Inabanga Nature Park and Fishing Village
This two-hectare village is virtually new and boasts of a large garden with wading pools and fishing ponds and an organic farm. Hammocks are provided, strung on tall coconut trees, where one can take a breather and relax, whiling away the time. Picnic tables are spread around the garden, some near the pools, ponds and restaurant.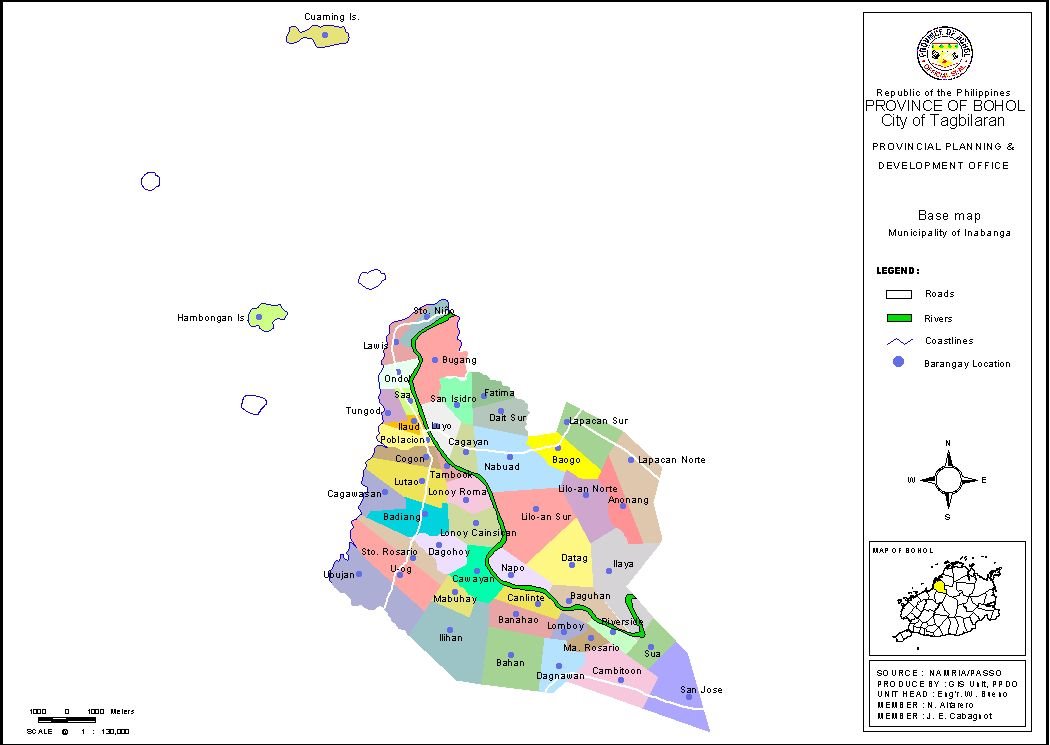 Municipal of Inabanga (Source)
Save
Save
Save