View of Initao-Libertad Protected Landscape and Seascape in 360°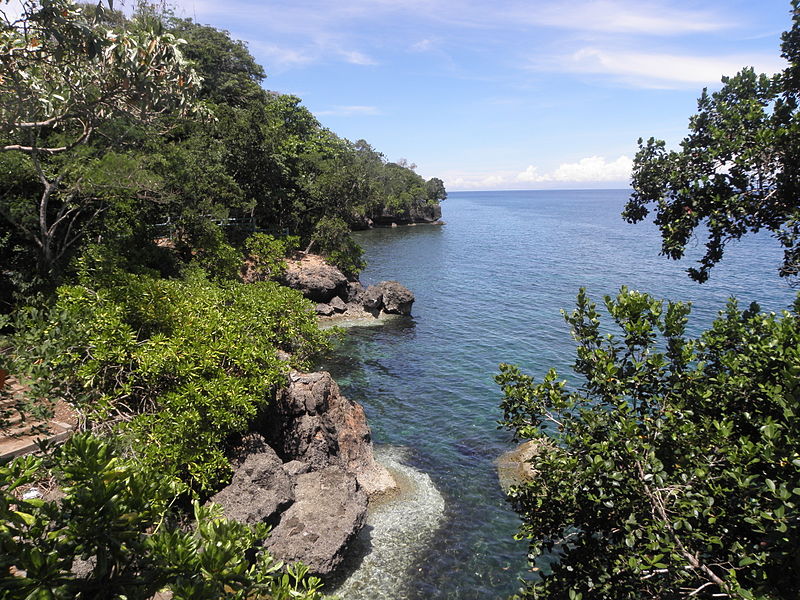 Initao-Libertad Protected Landscape and Seascape.
The Seascape, which is about 1,368 hectares in size, overlaps with the Initao-Libertad municipal boundaries. The Landscape
portion of the site, which is 57 hectares, is within Sitio Bubuton, Barangay Tubigan, and Municipality of Initiao. Both municipalities are in the Province of Misamis Oriental.
The terrestrial portion of the protected area is covered with limestone forest. The forest has large trees reaching a diameter of 100 centimeters with a height of sixty feet and over.
The rare and threatened species found in the area include Tindalo,
Molave, Narra  and Bahai.
The forest is home of some rare and endangered species, namely: the famed smallest primate, the Philippine tarsier, monkey, flying lemur, bird wing butterfly, dollar bird, crimson breasted barbet, serpent eagle, imperial pigeon, fruit bats, white-spotted flying
lizard, monitor lizard and gecko lizard.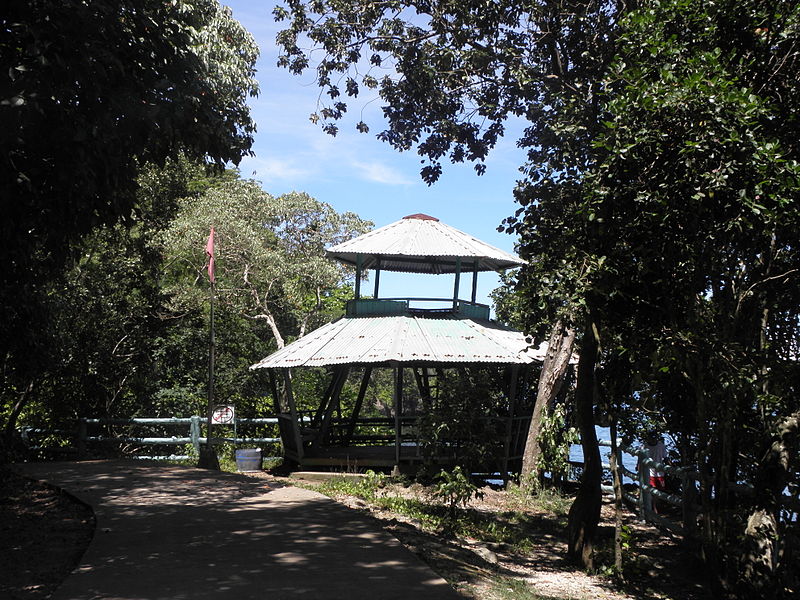 "The national park is open for family and friends with some cottages, picnic tables, and gazebos in the area  for some outdoor time spending."

"Native pigeons, and doves, serpent eagles, megapodes, and other different species of birds are seen here, making this place ideal for bird watching. Along with birds are also different species of bats." (Source)
Fronting the forest is the marine portion of the park covering 1,243.78 hectares.Submerged are spectacular underwater formations making it an ideal dive spot. Marine turtles are occasionally observed along the beaches of the park.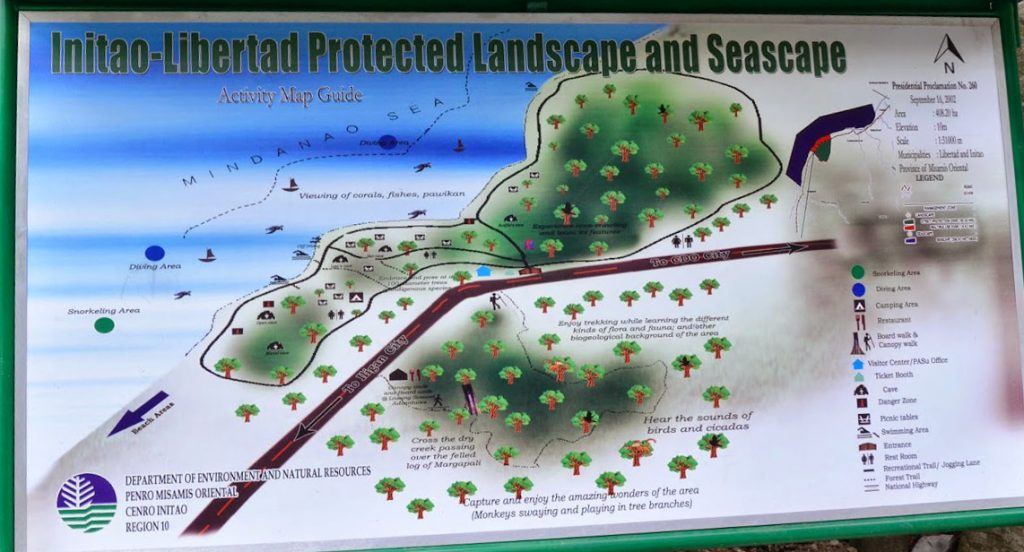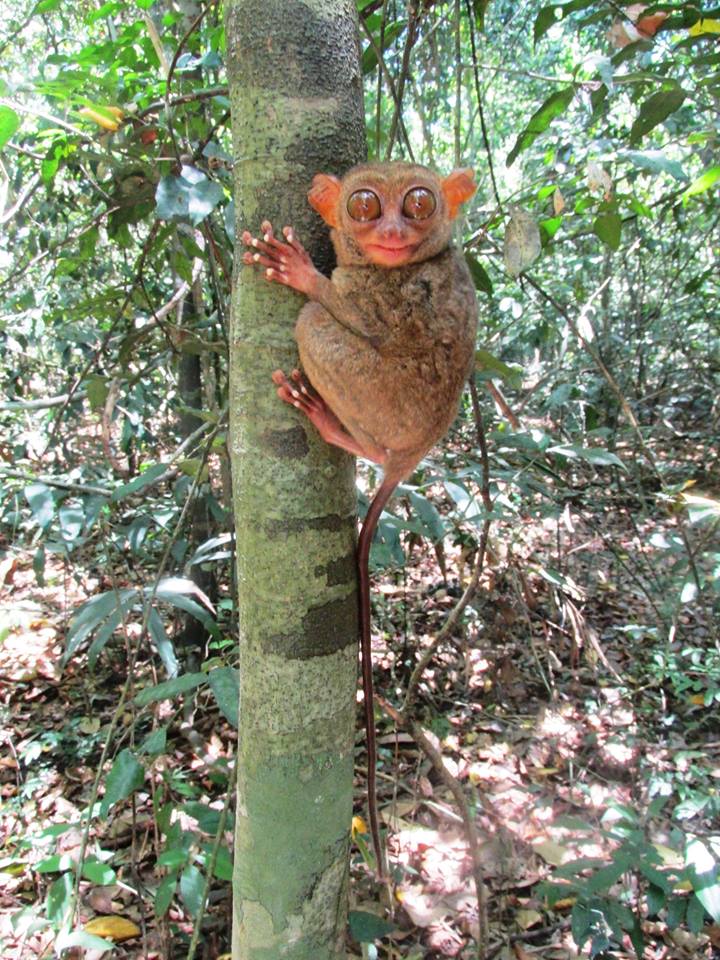 (Forester Eddie Macasusi, DENR-RPAO) (Source)
It is home to about 16 Philippine tarsiers (Tarsius syrichta).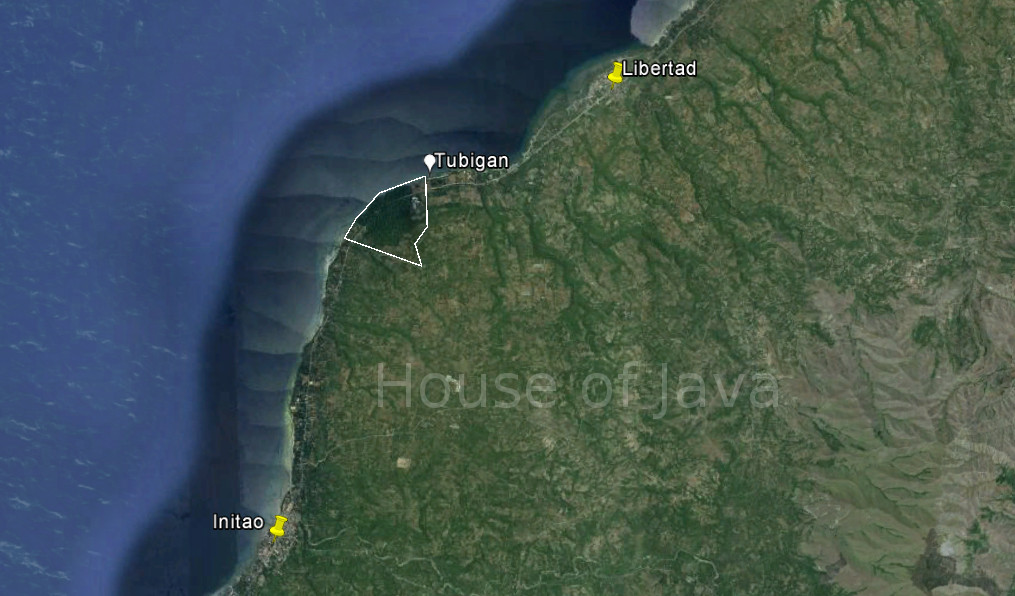 What to enjoy: Caving, Trekking, Sightseeing, Photo shoots, Boating, Camping, Cliff Diving
For more information, field trip arrangement and reservations, call 0926 692 0221 or PENR Office at (088) 855-2318.
(Source – 2015)
Website:
no page found
Facebook:
no page found
Email:
no email found
Landline:
no number found
Mobile:
no number found
City/Municipal:
Initao
Barangay:
Tubigan
Address:
Cagayan-Iligan Hiway
Google Map:
Initao-Libertad Protected Landscape and Seascape
Entrance Fee: (2021)
Student – P15,-
Adult – P30,-
Foreigner - P100,-
Park Fee: 2 hours
Motorcycle - P20,-
Car - P45,-
Bus/Jeepney - P60,-

Opening Hours: (2015)
Tuesday-Sunday from 8:30AM-5:00PM
Save