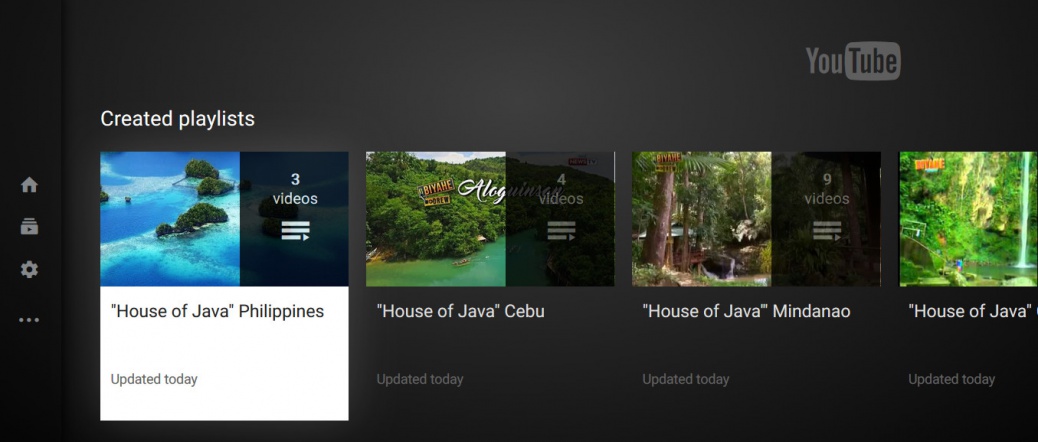 Welcome to "House of Java's" Youtube Playlists.
You can find all videos direct on Youtube, but we have created several Playlists with some of the most informative videos.
At the Top Left corner of the videos, you find the complete Playlist in each group. The number to the right, shows how many videos in that specific Playlist.
"House of Java's" The Philippines Playlist

"House of Java's" Mindanao Playlist

"House of Java's" Cebu Playlist

"House of Java's" Camiguin Playlist

"House of Java's" Bohol Playlist
"House of Java's" Siquijor Playlist
"House of Java's" Philippines Documentary Playlist
Save