What is The Golden Route to Cagayan de Oro City.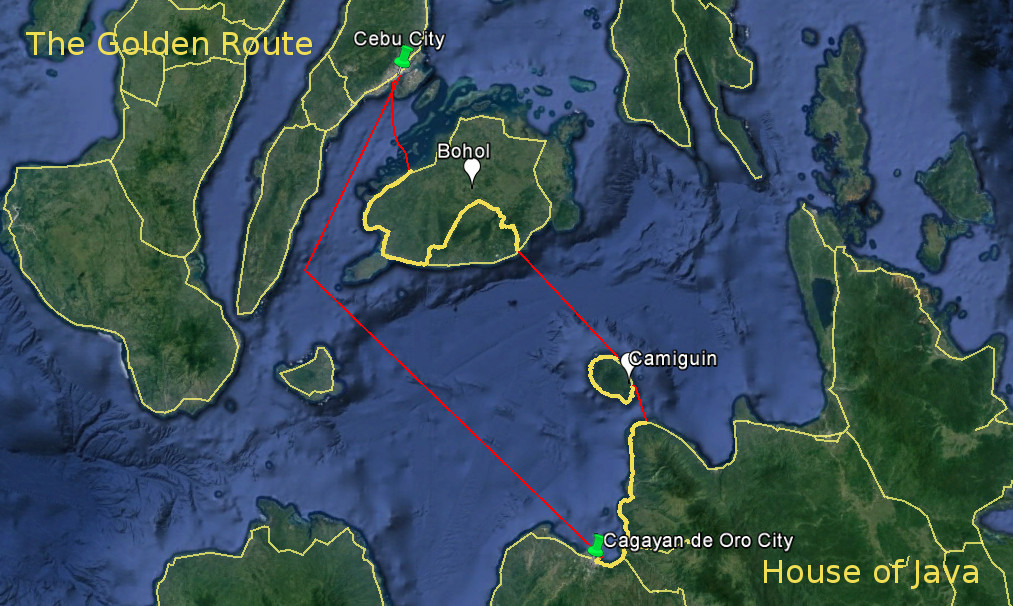 The Golden Route, is a tourist-route for the self-planning tourist, starting in Cebu City, crossing the islands of Bohol and Camiguin, for at last ending in Mindanao…in The City of Golden Friendship, Cagayan de Oro.
Following this route, you can visit many of "The Golden Spots" in the 4-6 islands it's passing on it's way and can be adjusted in direction and length, after what suits you best.
Why follow The Golden Route to Cagayan de Oro City.
A visit in The Philippines should be a Holiday and make the visitors relax and enjoy. Some people prefer Island Hopping as the best way to see the "Top 5" places in the country and maybe not realizing how much time they will spend in & out of Taxi's and Airports and how little on the location.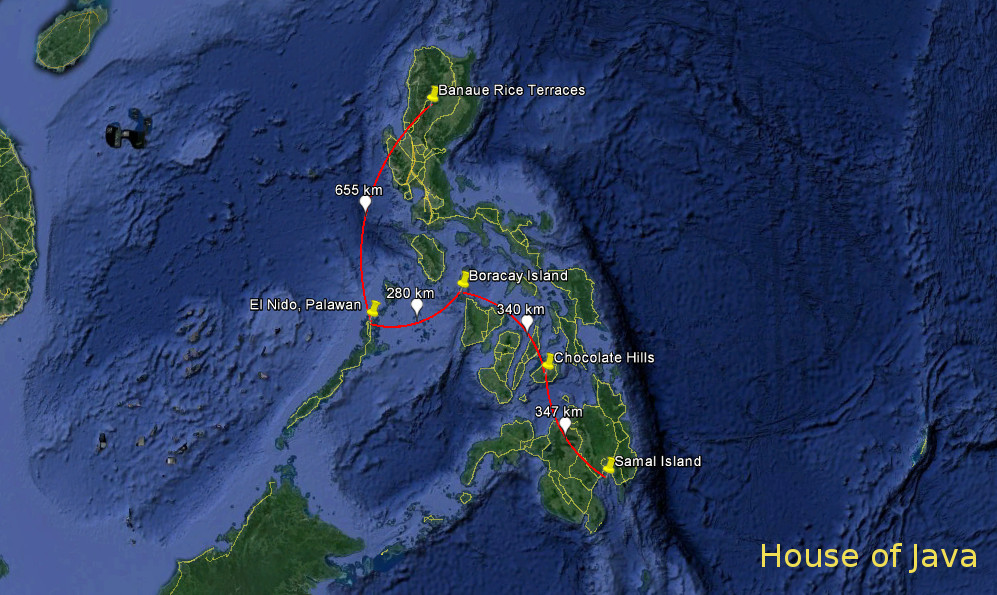 (Click for Sample of Attractions)
Others will focus on a smaller coverage area and make the holiday a journey and bring things down in speed.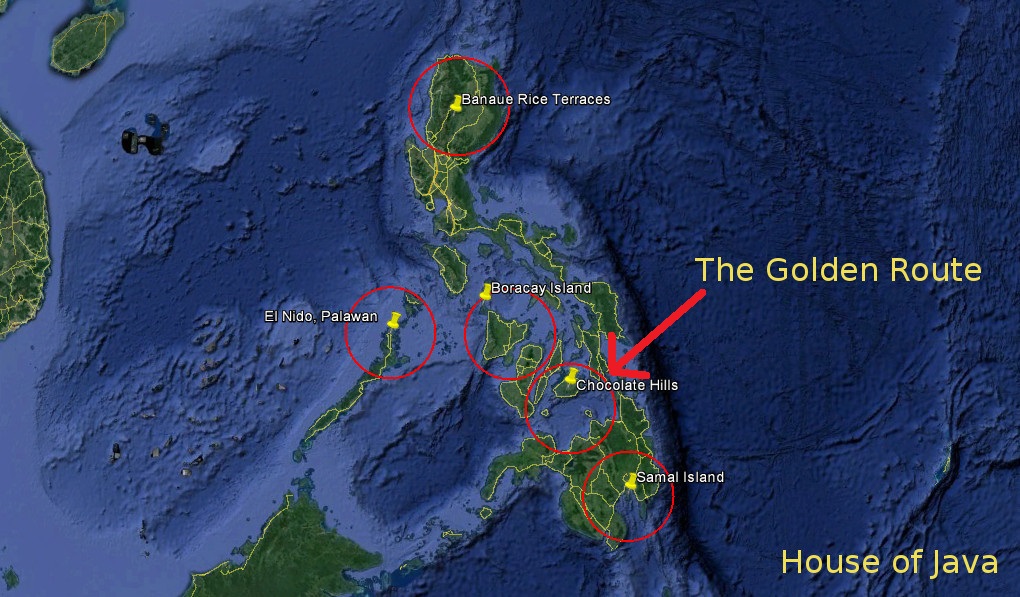 (Click for Sample of Attractions)
The Golden Route might benefits the local people.
By using the ferry between islands, you might help keeping smaller ferry route alive, which otherwise is not profitable for the shipping lines. And by using local peoples rental places, Homestay or small Guest Houses, on your journey, you can support the local community. Some of these private rental places can be found on websites like AirBnb or TripAdvisor.
Day-trips in connection with The Golden Route
It's possible to arrange day-trips in Cebu, which can be added before or after The Golden Route is completed, depending on your wishes and the time you have available.
And also when you reach the City of Golden Friendship, Cagayan de Oro, there are several interesting day-trips, which can be added, before returning to Cebu.
What does TGR 1x/2x/3/4x mean?
TGR is of cause short for The Golden Route. The numbers refer to Islands, like Cebu (1), Bohol (2), Camiguin (3) and Mindanao (4). Later more options to the Route will be added and passing more Islands. The letter refers to a stretch of road in the specific Island.
The Golden Route leaving Cebu
The Golden Route gives you 2 options, when leaving from Cebu City.
Ferry from Cebu City to…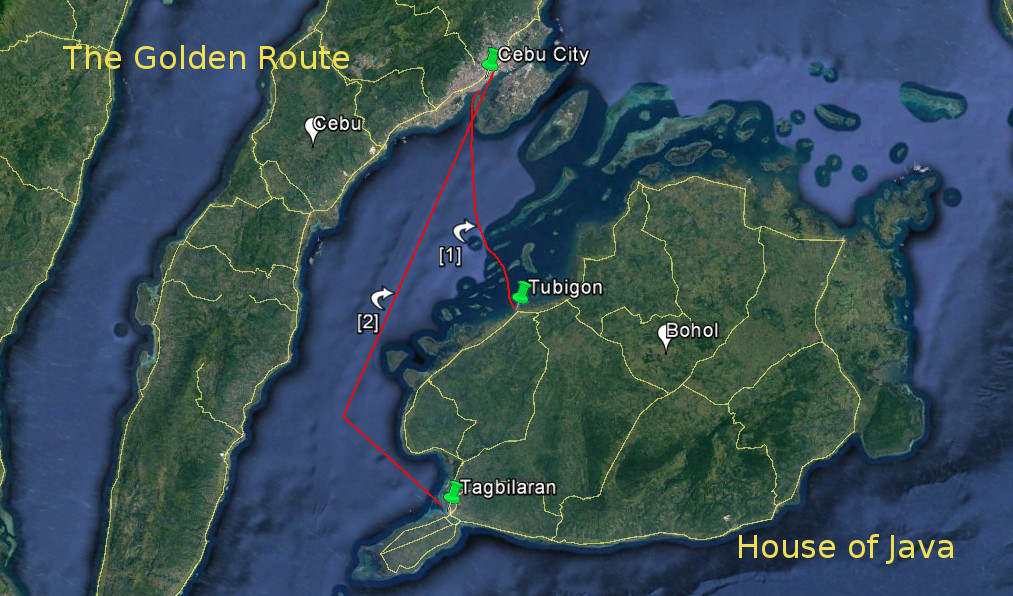 [1] Tubigon and The Golden Route begins in the area of Tubigon.
[2] Tagbilaran and then The Golden Route begins around Tagbilaran and Panglao.
Choose the new setup. It's one route from Cebu to CdO on one page and more updated.
More alternatives are coming.
Save
Save
Save
Save
Save
Save
Save
Save
Save
Save
Save
Save
Save
Save
Save
Save
Save
Save
Save
Save
Save
Save
Save
Save
Save
Save
Save
Save
Save