The Golden Route (Intro)
You can also choose to continue North Route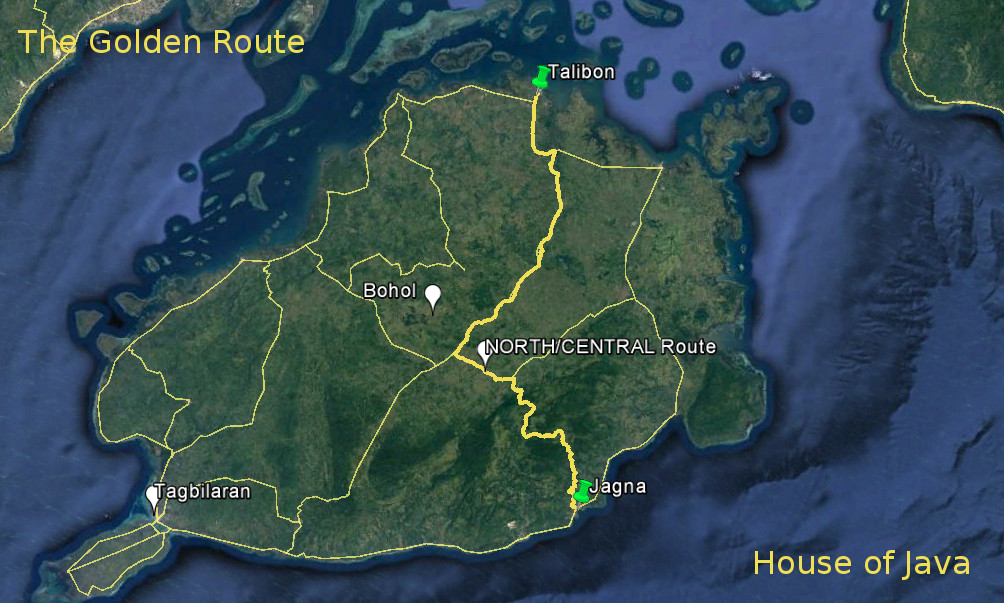 What to see following the North/Central Route:
1. Kawasan Falls, Trinidad
2. Batungay Cave, Trinidad*
3. Fatima Hill, Carmen
4. Chocolate Hills View Deck, Carmen*
5. Chocolate Hills Adventure Park, Carmen*
6. Makapiko Nature Park, Batuan
7. Rice Terraces, Magsaysay, Sierra Bullones*
8. Tubigan Cave, Sierra Bullones
9. Mabugnaw Falls, Sierra Bullones
10. Eva Cave in Odiong, Jagna
11. Luinab Rice Terraces, Jagna
12. Kinahugan Falls, Cabungaan, Jagna
13. Can-uba Beach, Jagna
14. Cantuyoc Cave, Jagna
15. Jagna Calamay Industry Tour*
From Jagna, the ferry will bring you to the next leg of The Golden Route.
Save
Save