CdO Emergency Hotline No. (088) 853-9393

or 911 – but ONLY on GLOBE!!!
The (088) 853-9393 hotline can be accessed on any landline or mobile phone in Cagayan de Oro City. This line will directly patch you to the CDRRMC-City Hall Command Centre
H.E.L.P. Rescue 411 (2011)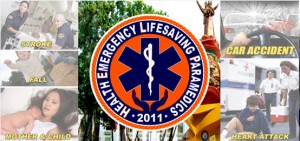 …provide 24/7 quick response and emergency pre-hospital care during situations such as heart attacks, strokes, vehicular and industrial accidents, maternal and child emergencies and other types of medical emergencies.
On Facebook H.E.L.P. Rescue 411
For emergencies call…
HOTLINE NUMBERS
Landline: (8822) 711-411
Smart: 0999-9990-411
Globe: 0917-7040-411
Sun: 0925-8411-411
CdO Police Stations
Police Station 1 Amphi Theater, DV Soria (088) 855-0255
Police Station 2 Cogon Market (088) 852-1620
Police Station 3 IBT Terminal, Agora (088) 856-2471
Police Station 4 Carmen Market (088) 858-3087
Police Station 5 Julio Pacana St., Puntod (088) 856-2482
Police Station 6 Puerto (088) 855-1917/8552845
Police Station 7 Bulua (088) 858-3093
Police Station 8 Lumbia (088) 310-5578
Police Station 9 Macasandig (088) 857-3186/851-1235
Police Station 10 Cugman (088) 855-8861
Fire department
Call 112 or 727580
Hospitals
Northern Mindanao Medical Center
Capitol Compound, CdO City 726-362/856-4147/723-735
Maria Reyna-Xavier Universty Hospital, Inc.
Camaman-an, CdO City 857-1767/725-103/-210
Cagayan de Oro Medical Center
Nacabalan-Tiano Streets, CdO City 722-256/257/005
Capitol Univeristy Medical City
Lapasan, CdO City 723-215
Madonna Child Hospital
J.V. Serina Street, Carmen, CdO City 723-230/858-4105
Cagayan de Oro Polymedic
General Hospital Velez Street. CdO City 856-4467
Army Station Hospital
Camp Envangelista, Patag, CdO City 3392 army line
J.R. Borja Memorial City Hospital
Carmen, CdO City 723-528
CDO Maternity Children's Hospital and Puericulture Center
Rizal-Gaerlan Streets, CdO City 858-6772/723-394
Doctor's Sabal Hospital Inc.
A. Velez Street, CdO City 723-179
Puerto Community Hospital
Puerto, CdO City 855-5088/855-152
Community Health Care Center German's Doctor Hospital
Mortola-Hayes Streets, CdO City 725-045
Water district
Call 726248
Cagayan Electric Power and Light Company, Inc (CEPALCO)
Call (088) 857-5097 or (08822) 72-5211