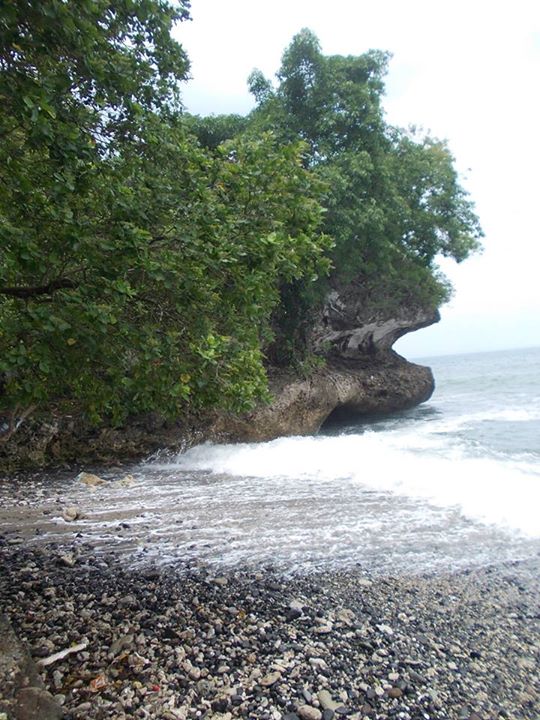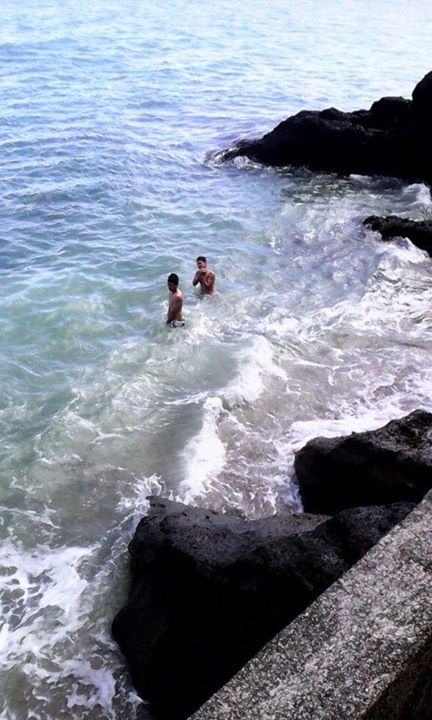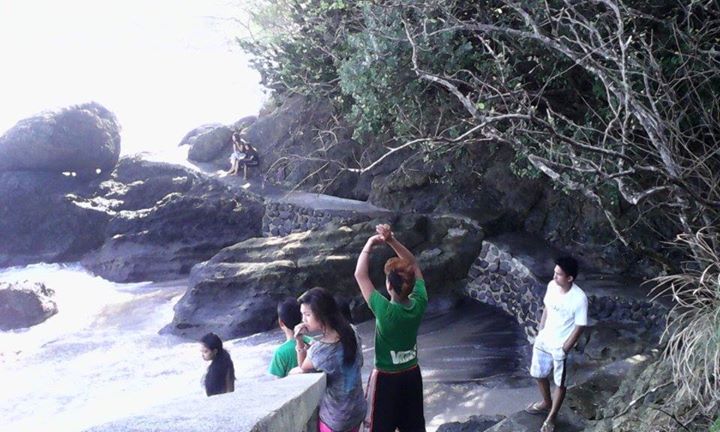 (Source)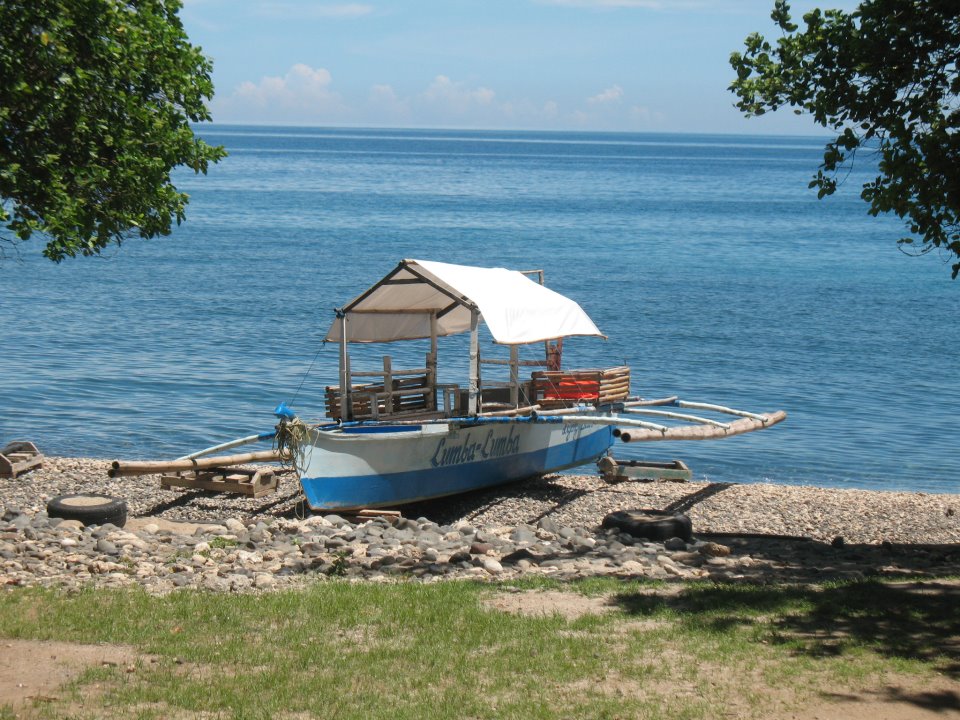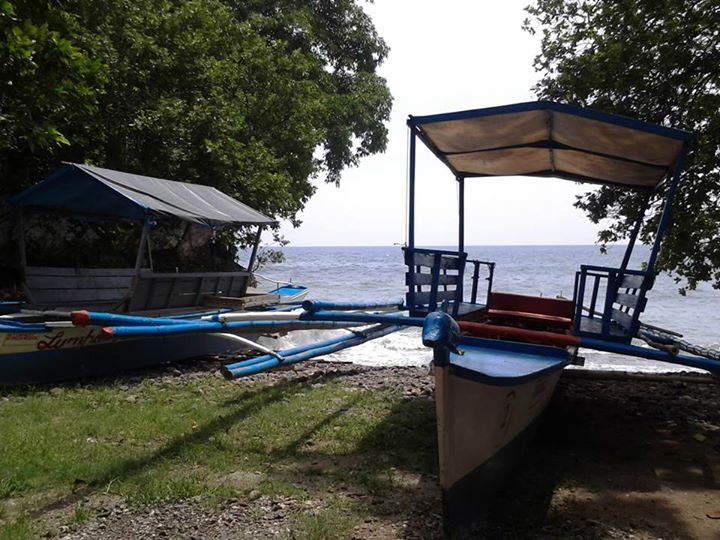 Liyang Beach is the closest launch point to Agutayan White Sand & Coral Reef. Two motorized boats, the Lumba Lumba 1 and 2, are prepared to transport up to 12 guests each from Liyang Beach to Agutayan in just 15 minutes, one way.
Round-trip with free life jackets and unlimited time:
P1,500 per trip of 8 pax. (2017)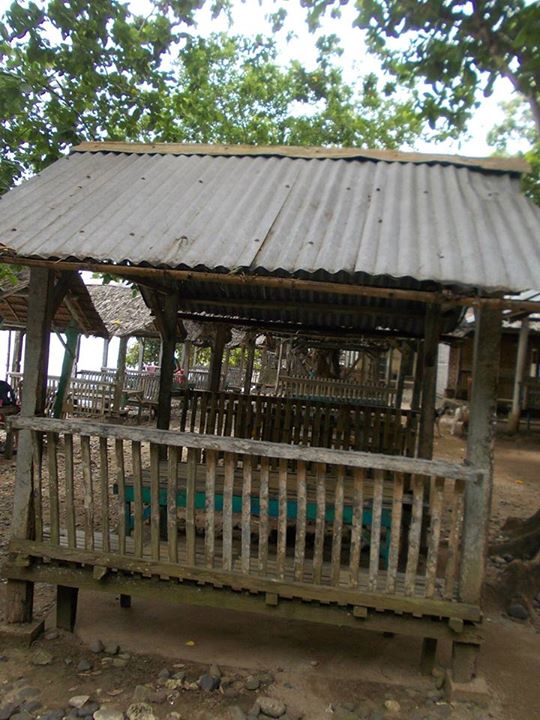 Additionally, picnic sheds and overnight cottages are available for rent at Liyang Beach.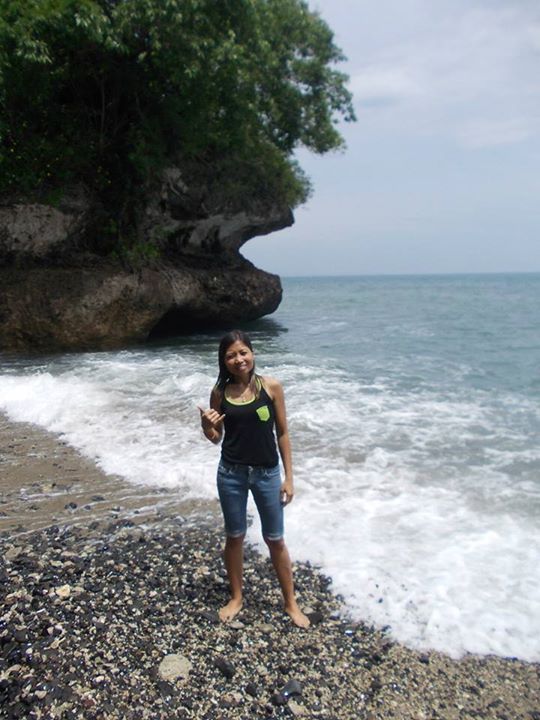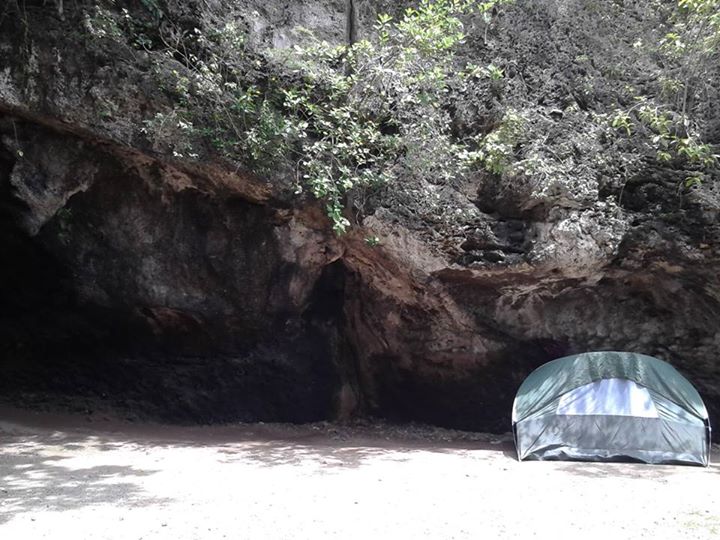 Liyang Rock, located on the western boundary of Liyang Beach, is a prominent block of limestone formation at the edge of the sea. Its elevated flat top measuring around 1/4 hectare, commands a spectacular view of Macajalar Bay, including Agutayan from a distance.The base of Liyang Rock provides a dramatic stage and backdrop for entertainment at Liyang Beach.
See also Agutayan Island and Agutayan Reef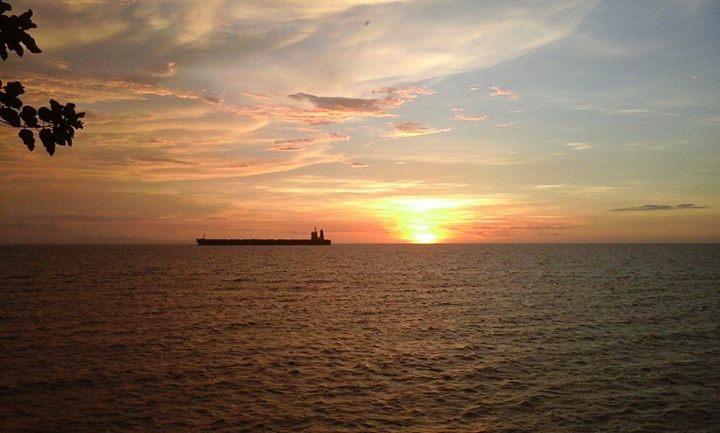 Sunset at Liyang Beach (Source)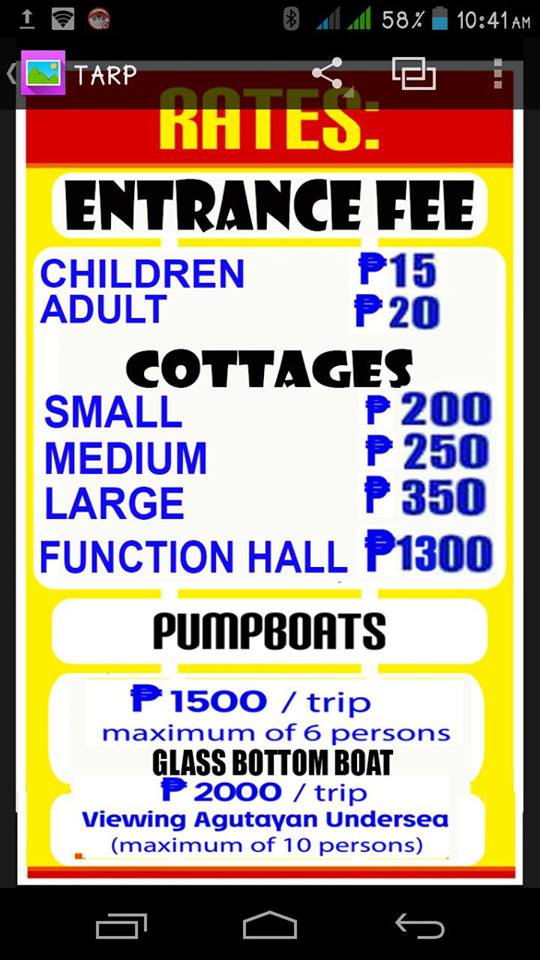 ROOMS for Overnyt Accommodation @200/pax (2017)
Glassbottom Boat is no longer operating. (2017)
Parking Fee:
2-Wheels ₱ 5
Others ₱ 12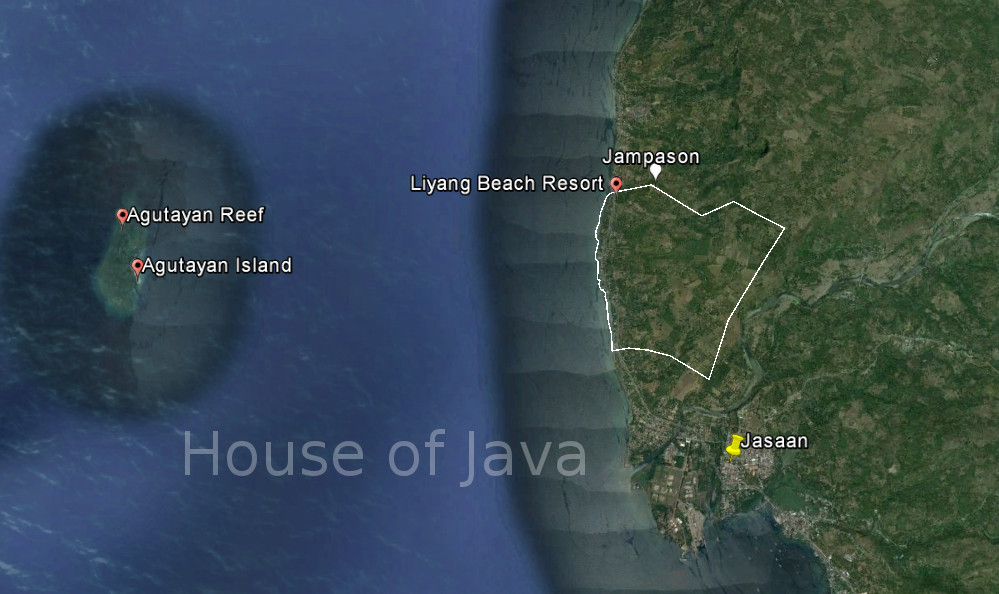 Website:
no page found
Facebook:
Liyang Beach Resort
Email:
liyangbeach@gmail.com
Landline:
no number found
Mobile:
0915 275 8009

0929 754 7106
0916 131 0044
0927 999 4323
City/Municipal:
Jasaan
Barangay:
Jampason
Address:
Cagayan-Butuan Hiway
GPS Location:
8°40'45.84"N 124°44'24.60"E
more Info:
Included in "The Golden Route"
Save