Mt. Anggas Range [Trail Hike]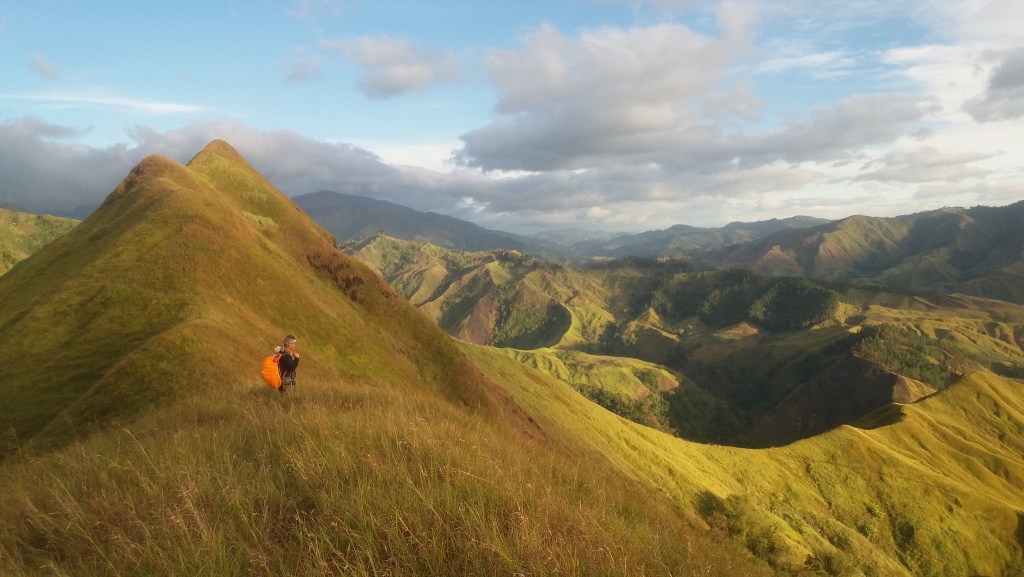 Mt. Anggas is the latest must-trek site of Northern Mindanao. It is a grass land mountain range that covers four municipalities of western misamis oriental. It is full of minerals and rocks from top to bottom. Big trees with deep root system cannot grow and survive, hence, a grassland.
Its unique vegetation, topography and 360 degree panoramic views from start to finish is something to fill your phone with Facebook and Instagram worthy photos.
Best approach is located at Sikiton, G. Pelaez, Gitagum, Misamis Oriental. Mt. Anggas is just 25 minutes ride from Laguindingan airport – 1 hour and fifteen minutes from the city of Cagayan de Oro. it has 6 different trails to choose from – just an hour or full 6 hrs day trek.
Mt. Anggas mountain range will soon be a part of 138km mountain trail, from Cagayan de Oro City to Iligan City, passing thru Higaonon mountain territory, 2 mountain ranges, 1 lake, 7 waterfalls and world war two historical sites.
Hiring a guide is a must and booking must be a day before the trek.
For reservation and hazzle-free trek/camping, you may contact Nyors Playground. We are CDA registered Cooperative of outdoor enthausiasts committed to provide livelihood to the local community around Mt. Anggas and to the protection & preservation of the natural environment. [Source: 
Nyor's Playground
]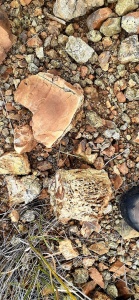 There are several land classifications, one of that is grassland.
By nature, grassland is usually filled with dense rocks and minerals.
Big trees can not survive nor grew because the the root system can not penetrate deep into the soil. Except for some scattered portion, big trees grew, like the lumped and scattered mango trees in the hills below the tall mountain range.
Mt Anggas is both a mineral and a grassland. The hills were grassland with little top soil but can be farmed.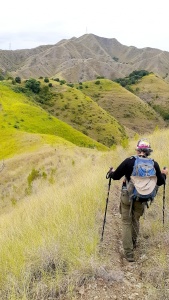 The taller one in the background is filled with dense rocks and minerals from top to bedrock. Hence, only a particular kind of grass and shrubs grew. [Source:
Raul B. Ilogon
]
Beautiful ridges characterize this mineral-rich mountain in Gitagum, Misamis Oriental. There are plenty of trails in Mt. Anggas, all overlooking the mighty mountains of Mindanao, including Kitanglad, D2, and more. The best one for kids would be the trail that takes hikers from a beautiful campsite called "Nyor's Playground", to a two-hour hike to Abaga Falls. Day hikes and overnight camping are offered by Nyor's Mountaineering Group.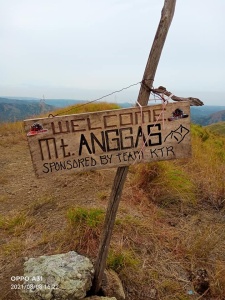 [Source: J. Acut]
How to get there: Make your way to Laguindingan Market. From there, commission a habal-habal to Sitio Sikiton. Hire a guide at the barangay hall.
If you want a more hassle-free hike, book it with Nyor's. After arriving in Laguindingan AIrport in Misamis Oriental, you simply take a van to the integrated bus terminal. Nyor's will pick you up and drop you off at the terminal. A day hike with Nyor's is only P600 inclusive of guideship, transpo to and from the mountain, and side trip to Abaga Falls. [Source: cdodev]
| | |
| --- | --- |
| Website: | no website found |
| Facebook: | no page found |
| Email: | no email found |
| Landline: | no number found |
| | |
| Mobile: | no number found |
| | |
| Municipal: | Gitagum |
| Barangay: | G. Pelaez |
| Address: | Sitio Sikiton |
| Google Map: | Mt. Anggas Range |
| | |
| | |